Not having a glasshouse to grow in sucks, I'm used to having several at my disposal to potter around in or grow the seasonal cash crop. Instead to engage my desire to grow, I am in the process of setting up a grow room, fortunately, I have the perfect walk-in closet space that makes the perfect size grow room. My grow room currently consists of a four open grill shelves, tubular steel shelving unit with a LED light and some foil trays for germinating my baby leaves and herbs.
Sowing Micro Greens and Herbs Indoors can be great fun for frustrated professionals like myself, also keen growers, gardeners and those wanting to provide our growing family with the very best of tasty Baby Greens.
Starting herbs indoors under LED lights or in a sunny window is a great way to supply your family with a pinch of fresh herbs or a nutritious garnish of micro greens. Restaurants and fine-dining are responsible for generating a huge industry of micro-greens and baby leaves that add a nutritious plant-based twist to salads and meals. Marijuana and grow rooms have made the availability of LED lighting and indoor growing accessories. Big business investment in the Cannabis industry has in-turn provided the indoor vegetable grower/ seed sower with a host of technology to make growing indoor crops for the home grower a realistic option.
Garden suppliers have made growing indoors much simpler thanks to a compact range of indoor growing lights and shelving that can make growing fresh salad leaves and herbs even during the coldest of months.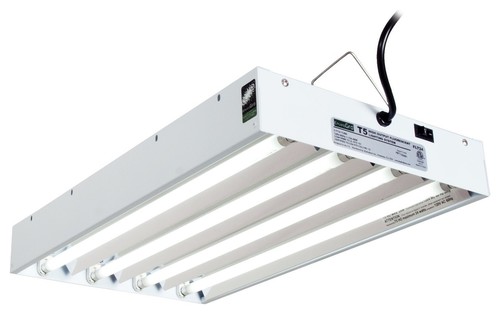 Grow lights consisting large fluorescent tube and shiny metal canopies may be suitable for a large scale grower and commercial glasshouses but for growing at home a much simpler set up is required.
Back at home we can adjust our dimensions and select a grow room size lightings system like the one shown below by HydroFarm In-addition to daylight simulation the seedlings will require air circulation and humidity.
Sowing your seeds in small quantities to avoid wasting space, as this seedling will be harvested in just a few weeks they can be grown in small spaces. Grow your seeds in shallow pots or trays, sowing in succession once every two weeks will provide a succession of microgreens through the Winter months.
Many of these seeds are capable of growing into large plants during a growing season, so if you have some surplus seeds of greens or beets from previous years, these can make efficient use of past season seeds.
During the Winter months we can grow microgreens indoor, these are germinated seeds growing the young plants as seedlings, that grow into their true leaves no bigger than a teaspoon prior to harvest.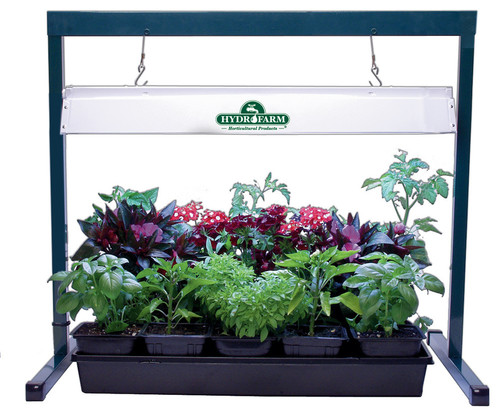 Examples of micro-greens are Arugula – Brussel Sprouts – Brocolli – Beet – Buckwheat Lettuce – Celery – Cilantro – Dill – Garlic Chives – Flax – Kale – Kohlrabi – Cauliflower – Spinach – Sunflower – Turnip or you could choose this great seeds mix from Sprout People 100% GMO Free Organic Seed Specialists Since 1993
SaveSave
SaveSaveSaveSave
SaveSave
My microgreen seeds have started arriving in the mail, along with all the vegetable and flowering plants seeds for the backyard, which at the moment looks rather bare and the last few leaves left on the grapevine are brittle and colourless.
Several past mornings's have seen a city frost descend on the patchwork of backyards and small gardens that criss-cross the tightly packed communities.
Once the Sun break's the frozen earth, the Sparrows flock to dust bathe. I'm pretty sure I have a possum family, a pair of ringed neck-doves, acrobatic Squirrels that abseiled the overhead cables and next door's cat 'Mr Jones' to accommodate in the big (actually small) design of things.
Grow with me on
Head Gardener and International Horticultural Consulatant
"It's a beautiful thing when a career and a passion grow together, when you find it in a Garden it's like finding Paradise"
iGrowHort – A Head Gardener's Horticultural Journey of love, life and learning.
SaveSave
SaveSave
SaveSave
SaveSave
Please follow and like us: