How well do you know your Winter Flowering Plants? Try my Identification Quiz to see if you can correctly identify this unusual winter flowering shrub.
First are a series of photographs showing you close ups and distant views of the winter flowering plant in question, read on to learn all about this attractive shrub that deserves consideration for your own garden.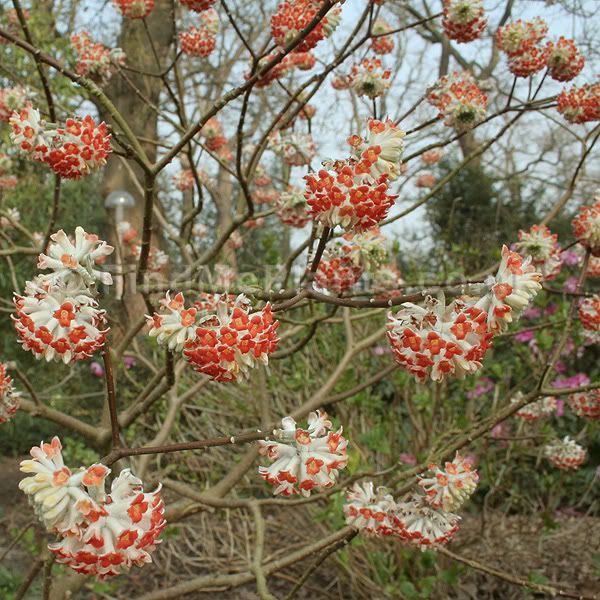 Have you successfully identified the Winter flowering shrub from the photographs?
If you guessed Edgeworthia chrysantha then you are correct, this super large deciduous shrub hails from China and introduced to Korea and Japan prior to becoming established in garden collection the World over.
Noteworthy for both it's bark, used to make high quality banknotes and paper in Japan, and it's medicinal properties found in it's bark, roots and flowers widely used in China as part of traditional medicine.
Edgeworthia is a beautiful late winter flowering shrub that bears highly scented tubular flowers that transform from clusters of light grey buds that develop into rounded whorls of cream flushed yellow mini trumpets, that herald the coming of Spring.
Interested in learning more plant names and finding out about more of my favourite winter flowering plants?
Please follow and like us: