When I initially discovered the
Callicarpa bodinieri 'Profusion'
I was first attracted by the name, Callicarpa that seems to roll off the tongue. Latin plant names excited and enthralled me as a bright-eyed 16-year-old apprentice horticulturist, with a passion for learning all about plants and Gardening. Beauty Berry, caught my attention as the berries shining like violet-colored metallic clusters of evenly sized fruits of the God's.
Today my Callicarpa is a shrub native to north America with long arching branches and more often seen as an under storey shrub or in a container garden pot collection.
Purple flowers in the Garden have won Horticultural acclaim, leading the way for bulbs is the violet hues of Allium, shrubs feature the award-winning Daphne, for flowers, the Verbena stands above the crowds.
However when it comes to purple berries they are in short supply. Callicarpa bodinieri is a deciduous summer flowering shrub  that is a riot of Violet Berries in Autumn.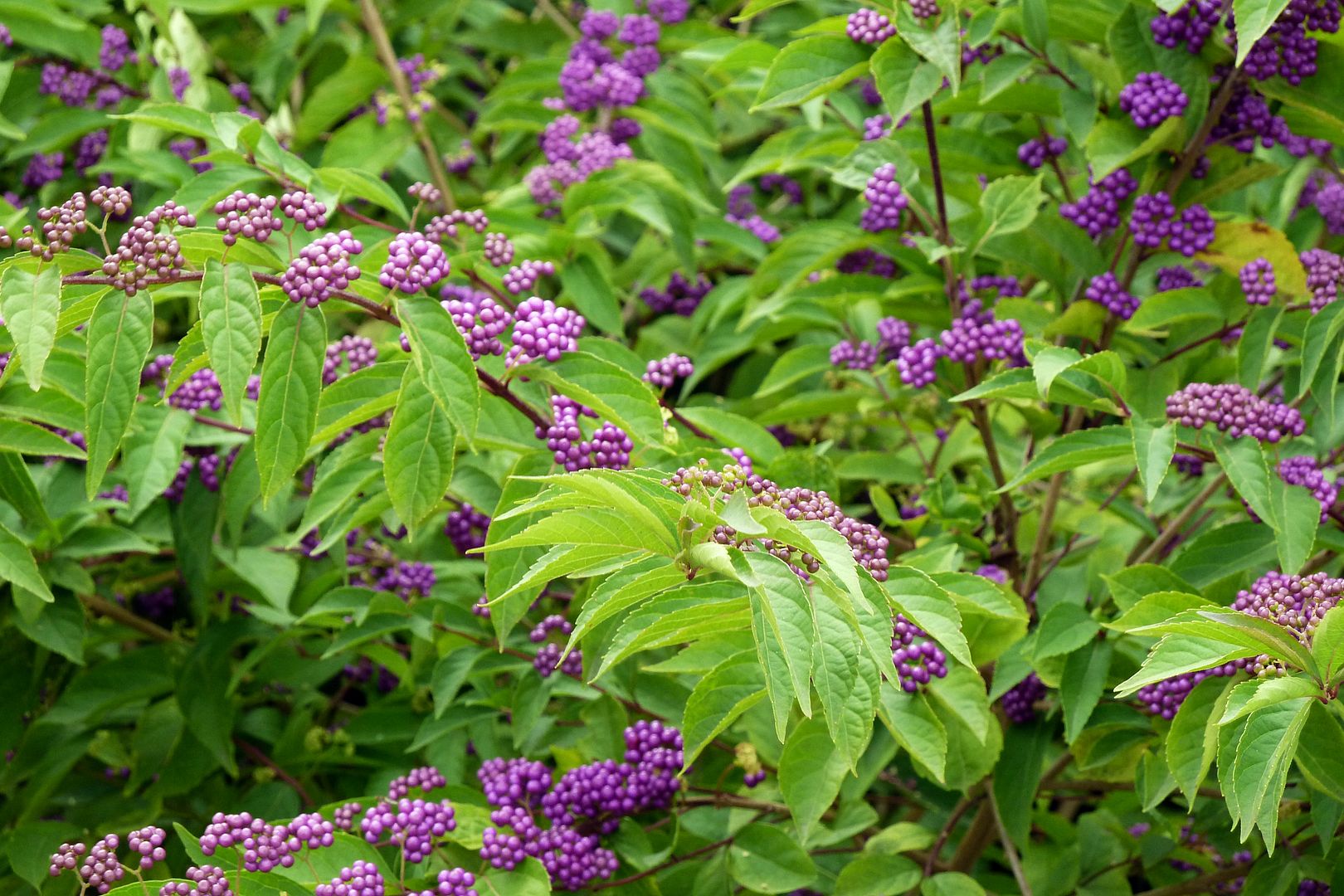 Callicarpa is a deciduous shrub that can reach 10ft high or pruned after the berries have fallen, to retain the beauty berry as a small shrub. The profusion of violet berries are the result of the pollination of hundreds of star-shaped lilac flowers that appear in clusters along the stems in June.
The beauty berry requires a sunny location and fertile soil and will grow for many years suffering from very few pests or diseases. Callicarpa bodinieri 'Profusion' bare stems and shiny purple berries look even better when grown infront or aside Mahonia japonica the large dark evergreen leathery leaves make the perfect backdrop  growing garden.
Grow with me on
Head Gardener and International Horticultural Consultant
"It's a beautiful thing when a career and a passion grow together, when you find it in a Garden it's like finding Paradise"
iGrowHort – A Head Gardener's Horticultural Journey of love, life and learning.
Please follow and like us: